Author Archive
---
1-3 The Weeknd Trilogy -House Of Balloons/Thursday/Echoes Of Silence
This was certianly an unexpected surprise. The Weeknd's music is some of the best music I have experienced in years and these 3 projects speak for themselves all 3 different in their own way yet still undeniably The Weeknd sound.
>
4. Boldy James -Trappers Alley
I think it's safe to say that other then The Weeknd this got the most play all year. Boldy is that rare breed of rapper much like Fam-Lay that spits that cool street shit but will mix in classic rap lines with it to let you know they know their shit.
5. A.S.A.P. Rocky -LiveLoveASAP

Houston Lean, Cleaveland Thug Harmony and Harlem Swag, ASAP took all the right ingredients to make the right sound for himself and not try to bring anything back or carry NY on his shoulders. Seeing the ASAP crew in the vids reminded me of old NWA vids where it looked right street kids on the streets drinking 40's not fake millionaires in a fancy club drinking Rozay.
6. Curren$y & The Alchemist – Covert Coup
This was Spitta at his best over amazing ALC beats this should have been his retail project.
7. Lloyd Banks – Cold Corner 2
Finally putting out a "mixtape " with out Dj Whoo Kid yammering all over it the PLK made one of his most solid projects ever.
8. Stalley – Lincoln Way Nights
I'm so glad I got to hear this in my old car with a system to fully appreciate its genuis. Great raps, slumper beats and he shouted out Dj Magic Mike. How can you not love that?
9. L.E.P. Bogus Boys – Now Or Neva
What can I say about L.E.P. that I havent said already? I've been down with the Low End Professionals since I heard the grimey anthem "Street Money" I knew these dudes were something the game needed as well as something it hadn't seen in a long time. Now or Neva continues thier saga ten fold.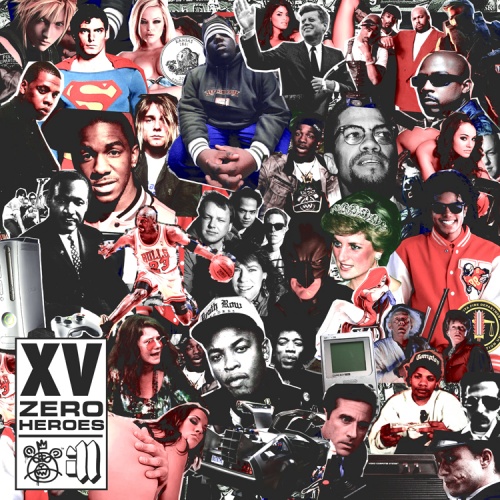 10. XV – Zero Heroes
I really enjoy the experimental sounds XV does with his music and the boy can rap. "When Were Done" will remain one of my favorite songs ever..
11. Ryshon Jones – Friday Ep
This young man has quickly become one of my favorite new rappers, great variety in his sound and most importantly Ryshon can flat out fucking rap. I love the range in each project but I chose Friday because that was my introduction to him and I was instantly a fan when i heard his sampling of The Weeknds music. Hats off to Ryshon for giving some of the most original and personal rap this year!
12. Ghostwridah – American Alien
I've been riding for Wridah for a couple years now and I dont see that stopping anytime soon. This year he blessed us with American Alien another brilliant effort with amazing wordplay and captivating beats. He was the first one that caught my attention couple years back with the experimental sounds that I enjoy in other acts these days.
13. Chase N Ca$he – Gumbeaux
Surf Club was officially on the come up in 2011. This project was my favorite of all of them it has such a great sound sonicly. Im really liking the fact that alot of these new cats can rap and good too.
14. Evidence – Cats & Dogs
Ev came with a fucking HipHop classic, Nuff said…
15. The Cool Kids – When Fish Ride Bicycles
This one ment alot to me for the fact that 4 years ago I flat out hated rap music and everything that was coming out at the time then I heard Chuck and Mikey rapping about Black Mag Dyno's and once again I started to love rap music again. Fish Ride Bicycles was a long time coming and any true fan of the Kids will atribute to that, its an incredible album start to finish with everything in between for just about everyone. I will always ride for The Cool Kids cause to me they will always represent a turning point and the start of a better era or atleast hope of one.
---
---
---
---
---